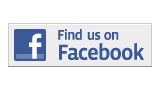 ---
Forum
Humans Can Either Rise Together Or Fall Together
By Alexander Barrientos
alexan.barrientos003@mymdc.net
A recent NASA-funded study produced by researchers from the University of Maryland and University of Minnesota suggests that similar patterns can be found throughout all great civilizations when it comes to their rise, period of power and prosperity, and their demise.
Before continuing, though, I'd like to stress that although the study did receive funding from NASA, NASA does not necessarily endorse the paper as whole or the conclusions reached by it. With that said, the paper is nonetheless intriguing and relevant.
In analyzing the rise and fall of civilizations previous to our own, certain themes seem to appear repeatedly: wealth inequality, perpetual war, and the stretching of resources.
Our civilization is quite different, though, because it operates by different means, namely the free market, and because it is more integrated and interconnected due to advances in technology and transportation. This difference, though one of our greatest achievements, is also what can lead to our downfall.
The study is based on a new cross-disciplinary 'Human and Nature Dynamical' (HANDY) model, which is a mathematical way of studying the rise and fall of civilizations.
Safa Motesharri, the applied mathematician who led the study, wrote: "the process of rise-and-collapse is actually a recurrent cycle found throughout history." It is not a matter of if, but of when, which of course leads us to ask how.
The study found that interrelated factors like population, climate, water, agriculture, and energy, upon converging, create two key social features: the stretching of resources and the breakdown of society into the economic strata of Elite (rich) or Commoner (poor).
These social features have played a central role in recurring collapses for the past five thousand years.
In sum, the research states that if we don't reconcile our rampant wealth inequality, over consumption of resources by the elite, environmental damage, and energy consumption, we will lead ourselves down a path that we can't recover from; a path that will take us to the end of our own civilization.
The research they did is quite incredible, as well as worrying, and their findings even more so. They set up several scenarios in which the world keeps going down the same path it is on and in each scenario the commoners collapse before the elite due to starvation or lack of basic resources.
Although this sounds apocalyptic, I'd like to point out that the researchers also indicated that collapse can be avoided if people reduce and regulate the amount of natural resources used by each individual, and if they distribute resources fairly, "to each according to their need" as Marx would say. And there is nothing wrong with that.
If their findings are correct, which the evidence does suggest, then either we can work to avoid decline or actively bring it upon ourselves.
We have the choice to listen to the scientists who constantly warn us of the dangerous path we're on or reject them and hope they're wrong.
If we choose the former, the worst that can happen is that we start using clean energy and have a more fair and efficient way of running our economy and distributing resources, but if we choose the latter then we can only be lucky if they're wrong and extremely sorry if they're right.
It's Pascal's Wager on civilization, I suppose.
More Forum Articles
---