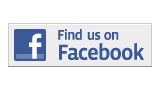 ---
Forum
The College Needs Everyone's Wholehearted Support
By Eduardo Padrón
epadron@mdc.edu

Chatting: Miami Dade College President Eduardo Padrón talks with students on the fourth floor of the 1000 building at the Wolfson Campus. CARLOS LLANO\MDC MEDIA RELATIONS
Dear Students of Miami Dade College:
This letter will be brief and to the point, but a very important chance for me to communicate with all of you. 
Today, MDC is faced with enormous challenges, and needs your help. In fact, I do not think we can be successful in what we need to accomplish without your support. We are 176,000 strong and you can make a huge difference.
As many of you know, legislation is currently being considered in the Florida House of Representatives and the Florida Senate. House Bill (HB) 113 and the companion Senate Bill (SB 66) are very simple: Passage of these bills would allow the people of Miami-Dade County to vote – their democratic right – on the question of providing local support to MDC. Unfortunately, a handful of our own local legislators are standing in the way of passage.
A lot is at stake. 
MDC cannot continue to serve you and the students who arrive in the years ahead with the current level of funding. You remind me regularly that our facilities and the quality of our classroom technology must be improved. You tell me that we need to continue to expand our academic and career-oriented programs if we're to keep pace with the changing economy. 
I hear you, but year after year, the state legislature has decreased funding to MDC. We are at the breaking point.
Just as important, the democratic principle of voters having a say in the future of the College and community is at risk. We need to send a message to our legislators that the right to decide the future of the College should rest with the people of our community. 
More than 14,000 of you will graduate on May 3. That will be a special moment for you and your families. That's the day everyone at MDC works toward every day of the year. Please take a moment to contact the Miami-Dade County legislators via the website below, and tell them MDC needs their help. Tell them to let the people vote. Let them know that many more students, just like you, are waiting in the wings to walk across that commencement stage.
For more information on how to get involved visit www.voicesformdc.org
Eduardo
More Forum Articles
---