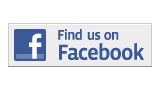 ---
News
Hashtags, re-tweets and status updates create connections on campus and in the community
By Alexandra Muñoz
alexandra.munoz002@mymdc.net

Serious Tweeter: Director of social media for Miami Dade College, Jordan Ford. ANGELA DELGADO\THE REPORTER
Director of social media for Miami Dade College, Jordan Ford, believes that social media is a very powerful tool to create community. With Hashtags, re-tweets and status updates, Ford creates connections in our commuter college notorious for students only coming on campus for classes.
"I do it every way," Ford said, "Phone, tablet, computer, I'm more or less always plugged in."
Ford's goal is to enhance the student's experience at MDC as well as to keep students updated with day-to-day content promoting news, events and activities at the college. He also engages the greater MDC community including alumni, staff and faculty.
Two of Ford's latest posts on Instagram are #mdcfriends and #mdcrelax. He started them off with a question on the social media website soliciting input from students, spurring followers of #mdccollege to participate with prizes. Students posted photos from a variety of campuses.
One of the winners submitted a photo of a funeral services student standing by an open (empty) casket at North Campus. Another winner submitted an image of a student relaxing by the lake at building five at the North Campus
Ford caught a student tweeting to MDC about an issue they had on Saturday and was able to solve their problem. This way students wouldn't have to wait until Monday for an answer, and can get their information rapidly.
Before Ford, the social media networks for MDC were bare bones. The postings were more about deadlines and reminders. Since Ford has been hired, he has a content strategy in which he plans weeks in advance for the content he will post on each social media network
"We received applications from close to 100 people and we narrowed it down to a few that we interviewed," said Theodore Levin, director of college communications. "Jordan was the best, he had a great history at Penn State University where he oversaw all of the social media for their alumni relations."
Ford graduated from Penn State University with a masters degree in higher education in 2007. After a few years of working in electronic fundraising he decided to pack his bags with his wife and dog and head to Miami to pursue his current position at MDC.
"Before Jordan came we had fewer than 4,000 followers," Levin said. "We have close to 16,000 now. There has been a lot of projects where students have been asked for photos and earn surprise giveaways and he just keeps everybody connected."
On June 2013, Ford started by reaching out to students on campus engaging in conversation about their college life. From there he began to mold the social networks for MDC. The main networks are Facebook, Instagram and Twitter.
"We look at what works, what doesn't and we just try and adapt each month and each week to make the experience the best overall," Ford said.
You can connect with Miami Dade College at :
Facebook: www.facebook.com/mdcollege
Twitter: @MDCollege
Instagram: @MDCollege
More News Articles
---