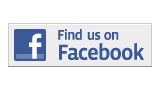 ---
News
New Fashion Institute Offers Classes in Design, Patternmaking and Sewing
By Gabrielle Arzola
gabrielle.arzola001@mymdc.net

Fashion Forward: Instructor Rucht D'Oleo is teaching courses in couture at North campus. PHOTO COURTESY OF RUCHT D'OLEO
Miami Dade College's inaugural Fashion Institute program aims to train students who want to work in the fashion industry or just learn home sewing techniques. The program started during the spring semester.
"As a fashion designer, a lot of people come to me to know how they can learn to sew," said Rucht D'Oleo, the director and creator of the Fashion Institute. "I'm very excited with this project and I'm looking forward to sharing my experience and knowledge with all the students."
Non-credit classes at North Campus in the School of Continuing Education & Professional Development include sewing, pattern making, draping, textiles, and fashion design. Classes attract a variety of different students. Classes are half the cost of a fashion design school.
"Fashion is the interpretation of your emotions on the way you dress," D'Oleo said.
Her collections can be described as stylish, comfortable pieces, with clean lines and pops of color.
She is a native of the Dominican Republic, and first pursued fashion sewing clothes for her Barbie dolls. D'Oleo formally pursued her passion for fashion at the Instituto Tecnologico Mercy Jacquez in Santo Domingo, Dominican Republic. Soon after graduating with honors, she won first place at the Emerging Designer Competition where she earned the title as the Best Designer of the Year.
In 2001 she enrolled in Miami International University of Art and Design. D'Oleo was named Best New Fashion Designer in Miami in 2006 when her first collection debuted in stores. She has been featured in the Miami Herald, NBCMiami.com, and the Miami NewTimes. D'Oleo also authored a Spanish-language book about the business of fashion titled El Negocio de la Moda.
"We have great expectations for this program, and we are happy to offer a very affordable alternative to all the individuals who want to know the art of sewing and the business of fashion," said Sandra Garcia, the North Campus Director of the School of Continuing Education & Professional Development.
The summer schedule offers fashion design, sewing, and patternmaking.
To register for the MDC Fashion Institute: https://sisvsr.mdc.edu/ce/showsched.aspx?catID=A1D
More News Articles
---