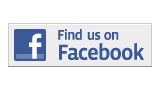 ---
News
Plastic Sacks No Longer An Option at the Kendall Campus Bookstore
By Tomás Monzón
tomas.monzon001@mymdc.net
The Kendall Campus bookstore has scrapped its plastic shopping bags.
The Youth for Environmental Sustainability Club pioneered the environmental initiative after member Halina Rachelson went on a trip to the Narrow Ridge Earth Literacy Center to learn about eco-spirituality, conservation and green building. 
When they returned, they were motivated to work on a way to better the environment on campus.
Rachelson joined the YES Club in 2012. She had already participated in recycling projects, worked with the CROPS organization (an Earth Ethics Institute group that strives to offer quality organic food) and service learning projects with environmental organizations around Miami.
They determined to get rid of plastic bags at bookstores college-wide. 
"It's unnecessary to have plastic bags," Rachelson said.
During the summer term 2013, Rachelson and club members contacted the bookstore managers at the Kendall, InterAmerican and North campuses. The program really got going in the fall of 2013, when the Kendall bookstore got rid of all its plastic bags.
Kimberly Banks, the manager of the Kendall bookstore, was enthusiastic about the idea, particularly since she'd done the same thing at a previous university and she knew it would look good for business.
"The people we worked with were all very professional and it was great working with them," Banks said. "It was just [a matter of] making people aware of the campaign and explaining why we no longer had bags."
Rachelson said she understands that people want their convenience but  Banks said the store has not received many complaints from customers about the abandonment of the plastic bags. At the moment, customers must bring in their own reusable bags or purchase a bag at the bookstore. Rachelson thinks the bags for purchase are currently too expensive.
The campaign to Ban The Bag involves more than forcing customers to use reusable bags. Posters up in the bookstore with information on plastic bags list why they're harmful to the environment, making the point that they pollute, don't biodegrade and suffocate wildlife.
Support for the Ban The Bags campaign has come from a mass of people at the Kendall Campus who are environmentally conscious, especially classmates of Rachelson in the Honors College.
"Nobody goes to the bookstore to buy a lot of books; everybody walks out with one or two items," said Kendall student Michael Marrero.
For Rachelson and her club, the future plans for the campaign include attracting local environmental organizations to stand in front of the bookstore and spread the message about the harm of using plastic bags as well as expanding to other bookstores. 
"There's not even a need for a bag, we have our book-bags," said Daniel Pulido, a photography major.

Staff writer Guillermo Herrera contributed to this report.
More News Articles
---