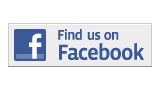 ---
Sports
Calixto Providing Dual-Threat For Lady Sharks
By Ingrid Ochoa-Odon
ochoa.ingrid001@mymdc.net
Milena Manami Calixto might be a long way from home, but she is making herself feel at home on the Miami Dade College softball team.
The 18-year-old freshman from Curitiba, Brazil has proven to be a dual threat this season for the Lady Sharks.
Calixto has posted a 16-5 record with a 1.10 ERA and 125 strikeouts on the mound this year; offensively she has contributed three home runs, 16 RBI and a .325 batting average.
"[Milena] is the best all-around athlete on the MDC Softball Team and is a difference maker," said Lady Sharks Head Coach Gina De Aguero.
Calixto began playing softball in 2003. Her sister also played the game and her mom played and also coached.
"I love [the game]," said Calixto, who attended Colegio Estodual de Parana in Brazil.
Calixto also played for Central Gloria, and in addition to pitching she played first base and enjoyed playing volleyball in high school.
During the summers, Calixto would come to Miami and play for De Aguero on a travel team. That is how De Aguero recruited her to play for the Sharks.
"I think I'm a little used to [being so far from home] because in the other summers I stayed here for one [or] two months," said Calixto, an accounting major at MDC. "[But I also] miss it."
In Brazil, softball isn't as known as it is in the United States.
"I think I struggle more than [my other teammates] because I want to learn more, practice more, and I feel that I want more than they do," Calixto said.
The Lady Sharks are 27-11 on the season and  are currently riding a five game winning streak.
"I think now [the team] is a lot better because we are all a little separate and now it has changed a lot [since] we are playing better," Calixto said. "We are playing as a team and everyone is struggling more." 
Calixto hopes to attend the University of South Florida and play professional softball one day.
"Milena is a great roommate and teammate," said infielder Karina Suicava, who is also a freshman from Brazil. "She works super hard in the field, and she is always there for me."
More Sports Articles
---