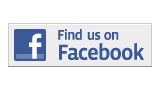 ---
Sports
Palaez Recovering From Elbow Injury, Contributing To Sharks On The Mound
By Amanda Aracena
amanda.aracena001@mymdc.net

Comeback Trail:Ivan Palaez, who was sidelined with a left elbow injury earlier this year, is 3-1 for the Sharks after returning to the team. IRMA GUTIERREZ\THE REPORTER
Despite being sidelined by a strained ligament in his left elbow at the start of the season, Miami Dade College pitcher Ivan Palaez has begun to hit his stride.
Palaez, who is  5-foot-10 inches tall, is 3-1 with a 1.57 ERA and 20 strikeouts for the Sharks this season.
"It was hard to sit there and watch my teammates play and I couldn't do anything to help," said Palaez a left hander.
But after doing rehab, he's back and better than ever.
"His pitching alone is a big contribution," said Jon Ripoll, a right handed pitcher for the Sharks.
Palaez is a graduate from Gulliver Preparatory school in Miami where he earned the Rookie of the Year honors and 1st team All-Dade.
Prior to joining the Sharks, Palaez was previously committed to the University of Miami. After not meeting certain academic requirements, he decided to attend Miami Dade.
"I wanted to be a part of the tradition," he said
Palaez first stepped on the mound when he was four-years-old; he contributes most of his success to his father's support.
But he knows he is not done improving.
"[I] need to become smarter while pitching," he said.
Ripoll said one Palaez best attributes is his mental toughness— he never shies away from the big moments.
While not on the mound Palaez is known for being animated.
"[He] loves to hype up the dugout and gives good energy to the team," said teammate Deivy Palmeiro.
Coach Danny Price has also been of great influence to Palaez on and off the field. One of his main reasons for choosing Miami Dade was his admiration for Price, who got his 1,200th win on March 22 against Palm State College.
"He's taught me how to be a better person," Palaez said.
The Miami Dade Sharks, who are 26-14, are first in the Southern Conference and are ranked in the top ten of the FCSAA coaches' poll.
"I love my teammates," Palaez said. "I'd do anything for them."
More Sports Articles
---