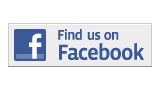 ---
Sports
Sharks Coach Notches 1,200th Career Win
Miami Dade College Head Baseball Coach, Danny Price claimed his 1,200 career win on March 22 when the Sharks defeated Palm Beach State College, 14-6.
Price began his head coaching career in 1980 at Florida International University where he was head coach of the Panthers for 27 years before coming to MDC in 2011.
"Winning my 1,200 game means I have been surrounded by some pretty good people, players, and coaches," Price said. "I owe it all to the man upstairs who has given me the strength to coach in my passion for as long as I have."
Price won his 1,000th game in 2005. He is proud of the milestones.
"Milestones have never mattered to me but you have to recognize them," Price  said. "If you choose to ignore them then you are ignoring all the hard work that the players and assistant coaches put into winning those games."
The team realizes that reaching 1,200 wins is a terrific accomplishment; however, they are more focused on the rest of the season and winning as many games as possible.
"We realize that this is a big accomplishment for coach but we have to continue to win games this season and that is the most important thing," Sharks pitcher Richard Evans said.
Since collecting Price's 1,200th victory the Sharks, who are currently 26-14, winning 12 of their last 13 games. They are ranked No. 1 in the Southern Conference.
More Sports Articles
---