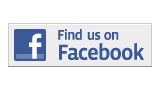 ---
Arts and Entertainment
Cooking Cousins Conquer Crab
By Gregory Castillo
Gregory.Castillo001@mymdc.net
Sandwiched between a Jamaican restaurant and an unopened pizza shop in an Opa-locka strip mall, Crabman305 buzzes with customers. They come in and out at such a clip that the door of the new Miami restaurant rarely shuts.
At lunchtime on a recent Tuesday, Crabman305's fans each walk out with two, three or more Styrofoam boxes, most filled with hot, garlic-smothered steamed crab—the house specialty.
"We're trying to take over the seafood business in Miami," said Johnny Fannin, 36, co-founder of the storefront at 2006 Opa-locka Blvd. "We just want to grow, reach out and give back to the people of Opa-locka."
Crabman305's crabs-to-riches story is unlike that of most restaurants.
Fannin and cousin Darren Whitaker, 30, his partner in the project, offered their Facebook friends free samples of their signature crab dish back in 2012, unsure if they'd have any takers.
"It started with one box of crabs, and it caught on like wildfire," Whitaker said. "It just got around with word of mouth."
Fannin and Whitaker soon began selling their seafood out of the garage of their Opa-locka home. Their fan base grew, and lines stretched down their block.
Social media added fuel to their early success.
Liberty City rapper Trick Daddy proclaimed Crabman305 to have "the best seafood in town" in a February tweet to his 95,000 followers. Before they ever opened a restaurant, cousins Fannin and Whitaker already had more than 30,000 people watching their Instagram feed.
Fannin took time off from his job remodeling homes, and Whitaker left his gig at PortMiami to open Crabman305, which celebrated its grand opening in April.
The crab shack is cash-only, with no dine-in tables, just a wooden bench where patrons wait for their to-go orders.
The menu offers a variety of soul-food items, including barbecue ribs, fried chicken and fried conch as well as shrimp, lobster and, of course, crab.
Growing up together, Fannin and Whitaker bonded over their mutual love of food.
"He's always loved to cook, and I'm happy to see he turned his passion into a business," said Mary Alice Brown, Fannin's grandmother and Whitaker's aunt. "He [Fannin] tells me I cook old-fashioned, but he cooks gourmet-style, so when he wants to give me a treat he cooks for me."
Already, the Opa-locka seafood oasis that is Crabman305 is cranking out more than 100 pounds of steamed rock crab every day. Whitaker said their customer base includes neighborhood regulars and newcomers from farther away.
"You have new faces every day and also some people that even come back-to-back some days," he said. "We have people catching cabs from South Beach to come to us."
As for Crabman305's secret recipe, Fannin will only reveal garlic, butter and one other ingredient.
"It's cooked with love, the main ingredient. You won't find it anywhere else," he said. "This is the beginning of a lot of big things."
The crab men are hoping to expand their reach even farther in the near future.
"We're willing to accept any challenge to serve great food," Whitaker said about cooking in a new location. "We want to have people going back to their states and their countries telling people about their experience at Crabman."
More Arts and Entertainment Articles
---