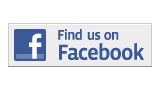 ---
Briefing
A Midsummer's Film Festival: Shakespeare On The Big Screen
By Gabrielle Arzola
gabrielle.arzola001@mymdc.net
The MDC Learning Resources Department, along with several other organizations have come together to host the Shakespeare Summer Film Festival to celebrate Shakespeare this summer at the Wolfson Campus, 300 NE 2nd Ave, Room 8401, from May 21 to July 16 every Wednesday at noon. 
Miami Dade College will be celebrating the legacy of The Bard this summer on the silver screen.
The festival will play several film adaptations of Shakespeare's finest works: Hamlet, Othello, and Romeo & Juliet, are some among many others included in the list.
Because "Unquiet meals make ill digestions" (Shakespeare, Comedy of Errors, Act 5, Scene 1), there will be free snacks provided at the all ages, open-to-the-public event. 
The festival will honor Shakespeare on his 450th birthday to commemorate his body of work and literary legacy. 
For a full schedule, please visit: http://www.mdc.edu/main/news/articles/2014/05/mdccelebrates_shakespeares_450th_birthda.aspx
For more information, please contact Dania Soriano: dsoriano@mdc.edu
More Briefing Articles
---