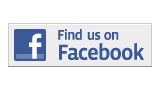 ---
Briefing
Summer Camp Registration For ArtSouth Has Begun
By Quinn Allen
quinn.allen001@mymdc.net
Registration is open for the 2014 ArtSouth Summer Camp Programs at Miami Dade College Homestead Campus. The ArtSouth program at the Homestead campus, 500 College Terrace, Homestead Florida 33030, is just one of the more than two dozen camps for children between the ages of 5 and 18 held June 6 to August 8 at the Homestead, Kendall and North Campuses. 
For The ArtSouth Creative Camp, go to their website at http://artsouthhomestead.org and fill out the child information form and submit the form to ArtSouth. 
To register for the Homestead, North and Kendall campus camps, go to http://www.mdc.edu/main/summercamps, click on the reference number, and add the course you want to participate in. Varied camping options include robotics, art, dance, music, fashion, and the Wild Things Happen Camp. 
The deadline for registration is the day before the start date of each course.
For more information:
The ArtSouth Creative Camp can be reached directly at (305) 247-9406, or via e-mail at info@artsouthhomestead.org.
For the North Campus camps, call (305) 237-1019.
For the Kendall Campus camps, call (305) 237-2161.
More Briefing Articles
---