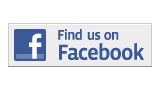 ---
Forum
Is Miami The Next Urban Manhattan?
By Vanessa Soler
Vanessa.Soler001@mymdc.net

GIANCARLO BARRIOS\THE REPORTER
In the last few years Miami has experienced a substantial amount of changes.
For starters, we managed to score one of the best players in the NBA, LeBron James, who helped make part "The Big 3," which has led us to two back to back championships.
Miami has also recently hosted one of the biggest cultural events and art shows in the world: Art Basel. Further, Miami is the home to one of the biggest electronic dance music weeks in the planet known as Winter Music Conference and Miami Music week.
On top of this, there is also the film industry that is continuously evolving and expanding. An increasing amount of movies and television shows are being recorded here. 
More celebrities are deciding to make Miami their home as well.
All this and more has helped put our city on the map.
Miami is attracting and relocating more people from all parts of the world.
Although there are various reasons for traveling to South Florida, our beautiful weather, cultural melting pot and abundant opportunities certainly stand out.
Many top banking and hedge fund companies are relocating to Miami to take advantage of its friendly business policies. What this means for the people in economic terms is more business, more local revenue and greater opportunities.
It appears many are taking notice and capitalizing on this trend as well as pushing for further urbanization and globalization.
Considering Miami is already the financial epicenter of the Americas, it appears the city is quickly becoming not only one of the top cities in the US but also in the world.
Business and development in our city is back and we are booming. Gone are the days of tall, empty, condo towers posing as skeletal reminders of past recessions.
In their place are endless amounts of cranes, construction, and pedestrian traffic.
Certainly this will present new challenges in terms of future sustainability but it's safe to say construction development is back in a big way.
So many exciting developments are headed our way, such as the huge expansion of the port, Brickell City Centre, Marriott at Miami World Center, the redevelopment and makeover of Flagler Street in downtown, foreign investors proposing future high rises and possibly a downtown casino, all these poised to change not only our sky line but our city in a big way.
The Downtown Development Authority and the city have done a great job in helping bring back projects to Miami and to the downtown Miami area.  We are finally seeing and can look forward to the downtown area receiving the major facelift it has so desperately needed.
I am an urbanist. 
I not only work in downtown but I play and study here as well. Yes, traffic at the moment is a nightmare and things will possibly get worse before they start to get any better, but what I can say is I'm excited to be apart of this growth and change in Miami.
Every day as I make my way back into the city center, I can't help but glance at all the new development and wonder, is Miami becoming the new Manhattan?
More Forum Articles
---