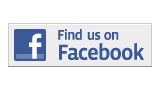 ---
News
ACCESS Aids Students Addressing Learning Challenges
By Stephanie Fernandez
stephan.fernandez022@mymdc.net
Kendall Campus student Anastacia Torres struggles with Attention Deficit Hyperactivity Disorder. The condition makes it a fight to stay focused and pay attention to her studies.
"It takes me longer to learn concepts rather than a regular person but eventually I learn the concepts," Torres said.
According to the National Center for Learning Disabilities, people with ADHD may have trouble with time management. They may struggle with  initiating, maintaining and shifting focus. They may also struggle with completing assignments on time, organizing and setting priorities. The NCLD defines learning disabilities as a neurological disorder that affects the brain's ability to receive, process, store and respond to information.
Torres, a student majoring in special education, addresses her learning challenges at ACCESS (A Comprehensive Center for Exceptional Student Services) on campus. ACCESS has been assisting special needs students throughout the College for the past four decades. Staff there work with students on an individual basis to determine appropriate and reasonable accommodations to help students succeed. Students must show documented proof of a disability to benefit from the Center's services. 
College-wide 3,735 students receive ACCESS services addressing hearing, physical, speech, and visual impairments as well as disabilities, and psychological disorders. Services include one-to-one tutoring, sign language interpreters, and note takers. The students may also receive learning equipment such as tape recorders, print magnification software, talking dictionaries and calculators, wheelchair accessible chairs, special testing accommodations, talking textbooks, and program modifications. They also get help choosing the right classes for their majors.
Torres believes that extra time on tests are one of the most helpful services ACCESS has to offer.
"It wouldn't be the same without my ACCESS services," Torres said. "I need the testing accommodations. If I didn't receive the extended time on tests, I would probably not perform as well as I would want to. Their testing services are beneficial to me."
Student Sarah Henriques, 17, said she finds the ACCESS department staff to be friendly and are always supportive of her when she needs help. 
"They have guided me in the right path," said Henriques, who also studies at Kendall Campus. "They are really helpful whenever you need advice. They guide you to success by picking the right classes for you. The staff at ACCESS  have helped me realize that just because I am an ACCESS student doesn't mean I am incapable of doing what moves me."
For more information and locations go to http://www.mdc.edu/access/
More News Articles
---