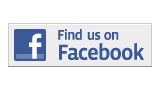 ---
News
Vice President Joe Biden Delivers Commencement Speech At InterAmerican and Homestead Campus Graduation
By Alexandra Muñoz
alexandra.munoz002@mymdc.net

Hearing the Applause: Graduates at the Homestead and Interamerican 2014 Commencement Ceremony on May 3rd. ANGELA DELGADO\THE REPORTER
Vice President Joe Biden brought an electric air to graduation, addressing 2,000 InterAmerican and Homestead graduates and their families on May 3. His message was one of aspiring for  dreams, having pride in origins and seeking opportunities.
Biden's speech at the Kendall Campus gymnasium was delivered at one of four separate Miami Dade College graduation ceremonies held on the same day. Approximately 15,000 MDC students graduated this spring.
As the crowd waited for Biden to deliver his speech, nerves mixed with excitement. Secret service agents were stationed throughout the auditorium dressed in  distinct pin and earpieces.
"I feel like all students here are going to make history," said Seth Stultz, a 24-year-old Homestead student getting a mass communications degree, before the second in command addressed the graduates.
"Man I love the enthusiasm in this hall," Biden said. "I want to say to the husbands, wives, moms, dads, children of all the graduates here today, congratulations."
Thirty-nine different nationalities graduated during the ceremony at the Kendall Campus. Biden expressed how he loved the display of the flags before his speech.
"You know the history of the journey of this country in my view has been a constant parade of flags," Biden said.
Immigration was the focus topic for Biden's speech, with all the diversity in the auditorium many of the audience members related to the subject.
"Many of you overcame difficult circumstances," Biden said. "More than half of you speak a language other than English at home, but all of you speak the language of America, the language of courage, determination and success."
During Biden's speech, someone in the crowd interrupted him and yelled out: "Stop deportation!"
Biden simply replied: "We'll do that too kid. But first let me finish my speech."
Merary Hernandez, a 19-year-old computer engineer graduate, related to Biden's message of determination. She struggled with adapting to a new language when she came from Honduras when she was nine years-old.
Biden also touched on the importance of never giving up and always putting your dreams first. He stated that in America, anything is possible. 
"More change is going to take place in the next 20 years than has taken place in the last 100 years," Biden said. "America is on the cusp of so many innovations that will change the world, and you're gonna be part of it."
Miami Dade College  graduates and the audience reacted to Biden's speech with cheers and applause but the graduates were mostly inspired by his speech to continue on with the power of education.
"Please continue to pursue your dreams," Biden said. "It's the only way you're going to stay young."
More News Articles
---