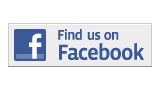 ---
Sports
Lady Sharks Named Co-Southern Conference Champions In Softball
By Isaac Gomez
isaac.gomez002@mymdc.net
The Lady Sharks Softball team finished the season 29-16 and a 12-5 record in the Southern Conference.
When the Co-Southern conference champions entered the playoffs, they  faced familiar foes like Daytona State College. Miami Dade College faced the Falcons twice in the regular season, losing the first game 4-1 and winning the second game, 5-4.
But during the playoffs, the Falcons got the best of the Sharks, defeating them 2-1.
Then the Lady Sharks were defeated 3-2 by Lake-Sumter State College.
Head Coach Gina De Aguero described the season as "persistent."
The Lady Sharks faced many winning and losing streaks. Their longest winning streak was seven games, which stretched from April 9 through April 19. 
Their season finished with eight players being named first and second team Florida College System Activities Association honorees. 
Freshman Milena Calixto was named Pitcher of the Year for  Southern Conference, National Junior College Athletic Association, and the FCSAA.
Starting 29 games for the Lady Sharks, Calixto threw 165 strikeouts in 186 innings played. 
"This is a wonderful achievement," De Aguero said. "She is one of the hardest workers on the softball team and it [has been] demonstrated through the many accolades she has received. The sky's the limit for this young lady." 
Coach De Aguero is hopeful that next season will definitely be prosperous. 
"I will have a lot more depth on the team which will give many options to fulfill different positions," De Aguero said.
One of the voids that needs to be filled is sophomore pitcher Raquelli Bianco.
Bianco, the NJCAA third team All-American will continue her softball career at Embry Riddle Aeronautical University. 
Bianco, recorded 8 home runs and 35 strikeouts on the mound.
This summer will be a busy one for De Aguero, who will be recruiting to find the best talent to fill her roster before the opening of fall softball in August.
More Sports Articles
---