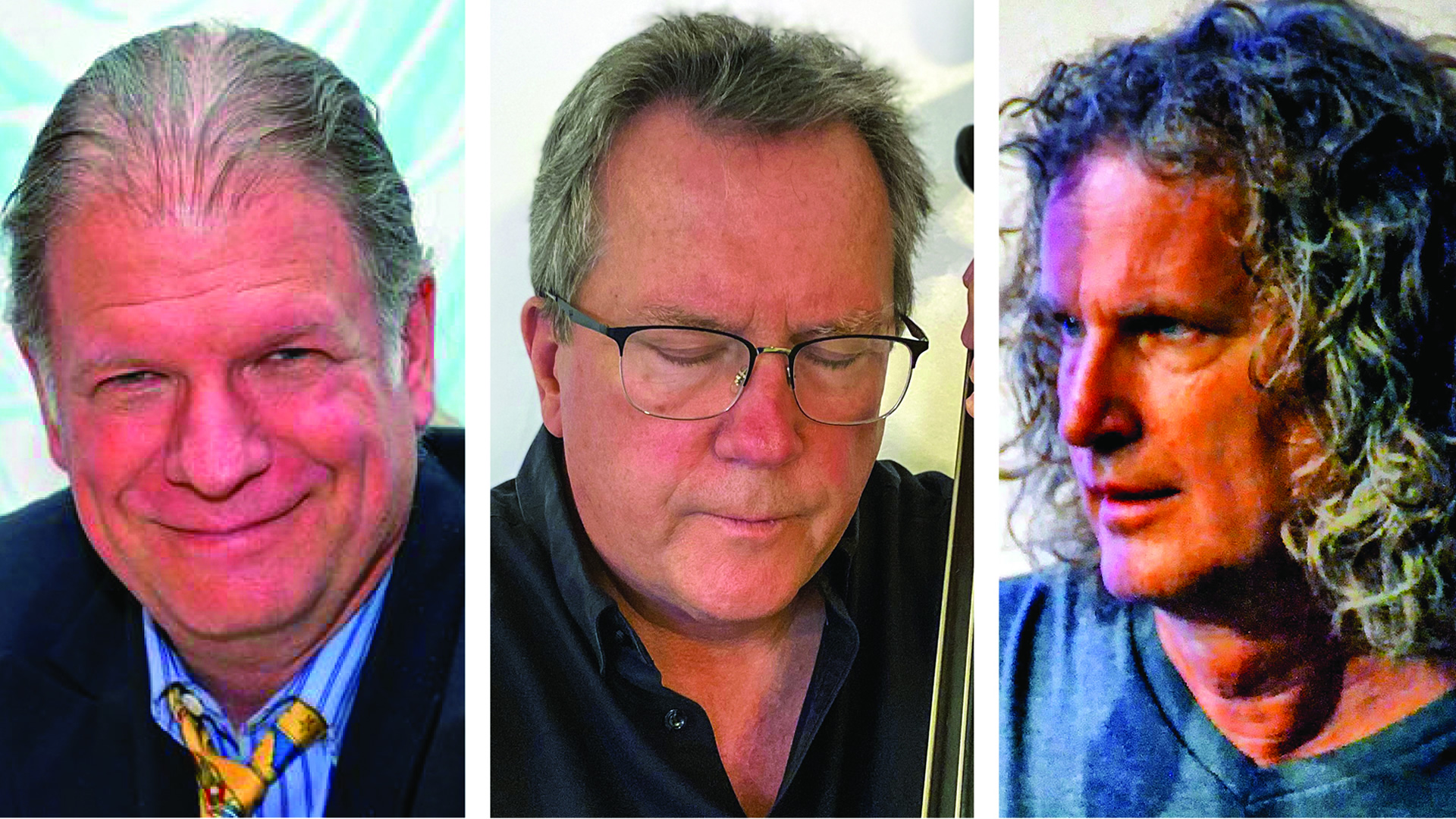 The Trio
Jazz Trio
Wednesday, Sept. 15, 2021, Noon
Location: Wolfson Auditorium
Dr. Billy Taylor, the great jazz pianist, composer, educator and advocate, once referred to jazz as an "American way of creating music." Jazz at Wolfson Presents is one way that Miami Dade College demonstrates its commitment to honoring this national treasure – keeping jazz alive for generations to come.
Jazz at Wolfson Presents has been entertaining audiences since 1998 by showcasing renowned musicians to educate jazz students and to offer a cultural experience for the entire college community and the people of Downtown Miami.
The season opens with acclaimed group, The Trio, who will perform selections from their extensive catalog. Niine additional concerts will take place before the season wraps up in April 2022, which include performances in November and March by the Wolfson Jazz Ensembles.
Other artists include B-3 organist Kendall Carter in October; Russian pianist Misha Tsiganov in November; flutist Jamie Baum in December; Australian-born trumpeter Nadje Noordhuis in January; celebrated saxophonists Mark Small in February and Jeff Coffin in March. In April, renowned guitarist Paul Bollenback will close out another unforgettable season.
These monthly Jazz at Wolfson Presents performances represent the purest expression of the American spirit, and we invite you to enjoy the rhythmic variety and vitality that only jazz can provide.
The Trio is comprised of three veteran musicians from the Miami music scene who have worked together for years bringing their unique twist to jazz standards and pop tunes.
Pianist Hal Roland has recorded with some of the biggest names in pop music, including Barry Gibb and Michael Jackson, and has performed in some of the largest concert venues in the world. Roland started his career touring with '80s pop sensation Exposé and Jon Secada.
Jeff Carswell is an accomplished bassist, playing electric and string bass. He has recorded with Randy Bernsen, Dion, Shakira, The Jaco Pastorius Big Band and numerous other artists. He has also performed with touring Broadway shows including Wicked, Les Misérables, Phantom of the Opera, Chicago, and Billy Elliot.
Drummer Steve Rucker, who has a master's degree from the University of Miami, has been performing and teaching for more than 40 years. He has toured with The Bee Gees and Gloria Estefan, among others.