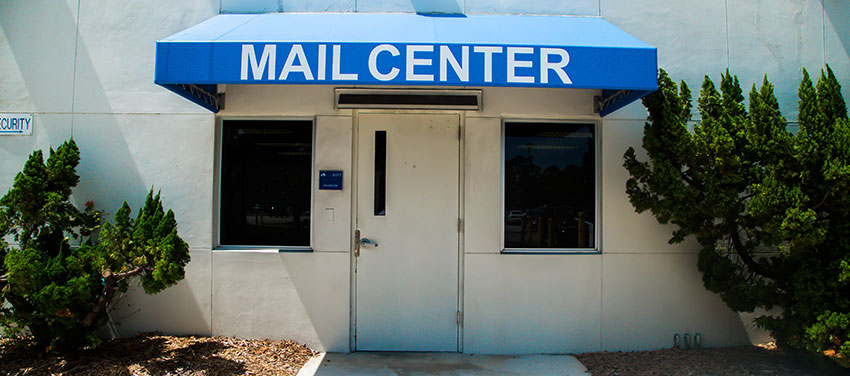 Welcome to the Kendall Campus Mailroom!
The Mailroom is here to help you with your postal needs. Please take a moment to learn about our services.
Our services include:
Intercampus Mail - Mail for other campuses leaves the Kendall Mail Center at 8:25 AM and mail from the other campuses arrives at 2:30 PM. There is a limit of four parcels to one destination if you have a larger shipment, please make arrangements by calling 7-1498.
Outgoing Mail - Outgoing mail is picked up at 2:45 PM. Please allow enough time for your mail to be processed by the Mail Center. The Postal Service picks up the mail at 4:15 PM.
Public Schools Mail - Mail for the Public Schools System is sent to Wolfson Campus where M-DCPS picks it up twice a week.
Campus Mail - Interoffice envelopes should be used for all campus communications. It is imperative that the department designation and not room numbers be used. The name of the Campus should be used, not the Campus number. Wrongly delivered mail must be returned to the Mail Center immediately. Please correct the address if you have the information. It is the employee's responsibility to inform the Mail Center of any changes in location.
Distributions - Unaddressed memos can be distributed by the Mail center for you, but an Internal Mail Distribution Instructions Form must be completed. Distributions are available for faculty, faculty, and administrators, staff, or all. We only keep records of full-time employees, so if you wish to reach part-time employees the necessary memos must be sent to the departments for internal distribution.
Staff
| Name | Position | Phone | Email |
| --- | --- | --- | --- |
| Shantell L. Perry | Mail Clerk | 305-237-2432 | sperry@mdc.edu |