CAMPUS SUPPORT SERVICES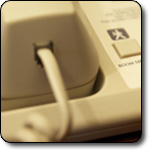 The Campus Support Services Department manages the Custodial Services, PBX-Main Campus Telephone Operator, Public Safety, and Duplicating and Mail Center operations. The mission of the Campus Support Services department is to support the campus by providing a safe, clean and attractive environment for students, faculty, administrators and staff. One of the many ways we serve the campus is by ensuring that all federal, state, and college safety and fire regulations are being met. The Campus Support Services Department also coordinates with District Plant Maintenance Department for general repairs to the Campus including, but not limited to, plumbing, electrical, air conditioning, painting, carpentry, signs, key duplication, landscaping, grounds, etc. Click here for additional information on District Plant Maintenance Services and Guidelines.

Hurricane Preparedness

The Campus Support Services Department is also responsible for preparing the campus for any hurricane or tropical storm.


Some links of interest:
STAFF CONTACT INFORMATION
Henry Thompson, Director of Custodial Services
305-237-1665
hthompso@mdc.edu
Angela Pujals, Secretary
305-237-1524
apujals@mdc.edu