Department of Communication, Arts & Philosophy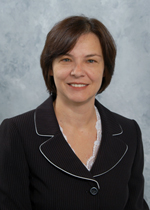 Welcome to the Department of Communication, Arts & Philosophy at the InterAmerican Campus of Miami Dade College.
We offer courses in the areas of English Composition, Speech, Literature, Philosophy, Creative Writing, the Humanities, the Arts, Developmental Education Reading, and Writing.
The department promotes literacy in the 21st century and serves Miami Dade College students in their journey to becoming avid readers, academic writers, effective communicators, critical thinkers, and active citizens.
Our talented team of professors includes published authors, nationally recognized experts in their academic fields, community leaders, and endowed teaching chairs, all sharing the spirit of teaching excellence and dedication to student learning and success at the College.
Michaela Tomova
Department Chairperson
Faculty Directory
Name
Web Page
Email
Telephone
Office
Michaela Tomova
Department Chairperson
305-237-6049
1322
Irene Canel-Petersen
305-237-6006
1347
Mary Joanne De Falla
305-237-6106
1321
Taurie Gittings-Wheeler
305-237-6608
1357
Liza Greenberg
305-237-6081
1345
Renee Kilpatrick
305-237-6160
1313
Albert Lenel
305-237-6498
1342-02
Jacquelyn Loftus
305-237-6321
1358
Yvette Lujan
305-237-6187
1359
Alejandro Salinas
305-237-6358
1346
Matthew Sang
305-237-6015
1358
Emily Sendin
305-237-6172
1348
Ronald Walker
305-237-6010
1349