Parking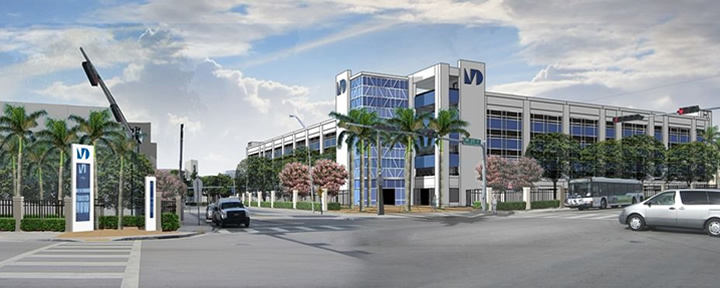 Student Parking
As we continue to expand services to students and grow our facilities, student parking remains a concern of utmost importance. We are working diligently on improving our parking facilities for the campus by constructing a new six-story parking garage on the existing flat lot. In the interim, we ask for your patience while construction continues. The temporary parking location will be at:
Earlington Heights Metro Rail – Parking Garage
2100 NW 41st St,
Miami, FL 33142
Parking Hours of Operation
Monday - Friday: 6:00 a.m. – 11:00 p.m.
Saturday - Sunday: 6:00 a.m. – 5 p.m.
Transportation Services
Daily non-stop bus shuttle transportation is provided between the Earlington Heights' location and the Medical Campus beginning at 6:00am and ending at 11:00pm, Monday through Friday. For weekend classes (Saturday and Sunday), on-going transportation will be available between 6:00am to 5:00pm. Please follow the signs placed at the Earlington Heights' Metrorail Stations for the designated MDC parking area in the parking garage.
Please be advised that:
All students must have the MDC parking decal properly displayed on their vehicle in order to park at the off-site parking garage.
All students must present their MDC Student Identification card in order to load the transportation bus to and from the off-site garage and campus.
As you attend your classes on the Medical Campus, please plan accordingly to ensure that you take into account that there is no on-campus parking available and that you will need to add extra time to allow for the off-site parking and transportation time to campus. We apologize for any inconvenience that this creates as you attend classes on campus. 
Visitor Parking
Parking for Medical Campus visitors and patients located at the Olem Shoe Corporation parking lot which is one block North of the Medical campus. The entrance to the Olem parking lot can be accessed from 21th street just East of 10th Avenue. Please view the printable map.
Employee Parking
Employees will continue to park at the assigned Jackson Parking locations (flat lot or garage). Must have a gate card. For more information, please contact Chief Smith at 305-237-4125.