Campus Services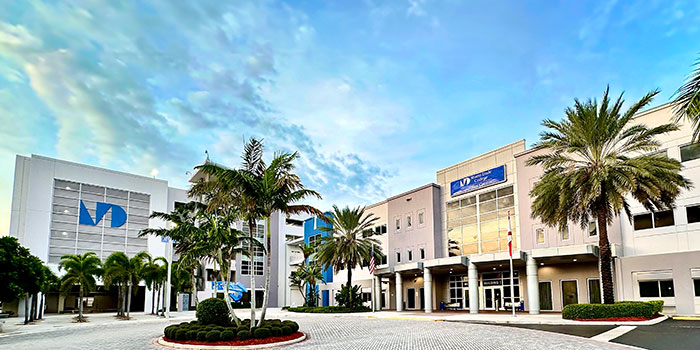 The Campus Services Department's objective is to maintain college safety by following all federal, state and fire regulations. As a whole, our department is here to accommodate with preparation and special events setup. In addition, we work closely with the College Plant Maintenance for management and repairs of plumbing, electrical, air conditioning, painting, carpentry, key duplication grounds, and such other items.
A work order system is used to report all cleaning needs, moving of equipment and/or special set-ups for special events around West. Please complete the following work order for any of the above mentioned needs, submit to westcampusservices@mdc.edu.
Custodial
The West Campus Custodial Services is currently being outsourced by Encompass Onsite Co. They are helping us to provide a clean and healthy environment for our students, faculty and staff by following the rules and regulations of OSHA (Occupational Safety and Health Administration).
Duplicating
The Duplicating Center is located in room 1115. You may bring your documents for duplication Monday through Thursday from 8:00 am to 7:00 pm and Friday from 8:00 am - 4:00 pm. You can also email The Duplicating Center at wduplica@mdc.edu. Please allow 24 hours to process all requests.
Mailroom
The mailroom is located in room 1115.
Operating hours are Monday - Thursday 8:00 am through 7:00 pm and Friday 8:00 am through 4:00 pm.
All incoming and outgoing mail is received and distributed in the mailroom.
All inter-office/inter-campus mail must be addressed as follows:
Recipients full name (please print)
Department
Campus name
If the above requested information is incomplete, it may cause a delay or misdirection of your mail. To help our environment, we would appreciate it if you re-use envelopes until ALL lines are full. Therefore, please assure that the previous recipients information is crossed out before sending out the mail.
U.S. Postal Mail must be completed as follows:
Complete senders' address
Department qual number
Complete recipients' address.
If the above requested information is incomplete, it may cause a delay or misdirection of your mail.
Mail pick-up is generally at 10:00am. Any mail received after that time will not be picked up until the next business day.
Plant Maintenance
There are two ways of submitting requests to the Plant Maintenance Department: the Plant Maintenance Work Request and the Plant Maintenance Trouble Request.
The plant maintenance work request is a three page carbonless form that must be neatly printed, completed and signed by the appropriate personnel in order for your request to be fulfilled. They are to be used solely for the following:
Key Requests (must include the MDID number of the person which the key will pertain to)
Hanging of pictures and bulleting boards
Any type of service or repair that requires the use of tools.
A plant maintenance work request must be signed by the requestor and the head of the department, and then submitted to the Director of Administration after which it will be sent to the Campus Services Supervisor.
The plant maintenance trouble request is an electronic form which is sent directly to the main Maintenance Office in the North Campus. You may locate the form by going into the Employee section of the web, then clicking on Forms, then choosing Facilities Trouble Report. It is suggested that for your records, you print a copy of the confirmation shown once submitted. Aside from the online form, you may also call 7-1710. The plant maintenance trouble report is to be used solely for the following:
Air Conditioning (too cold or too hot in a room or office)
Lights out
Squeaky Doors
Electricity out