Student Government Association (SGA)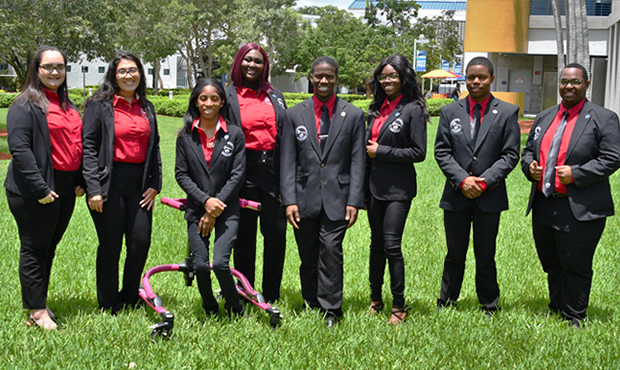 What is SGA?
The Student Government Association is the voice of the student body and is designed to meet the needs of all the students attending Miami Dade College, Homestead Campus. Student Government promotes the student's interest, leadership, and is open to any student whose home campus is Homestead and who has a grade point average of 2.0 or higher.
What Do I Need To Become A Member?
Only students whose home campus is Homestead shall be members, subject to the constitution and status of this organization. Membership will not be limited by a person's race, gender, religion, ethnic background, or sexual orientation. First year students must be full time, however, from the second semester students must have at least six credits and a GPA 2.0 or higher.
If you are interested in joining SGA please please "join" us on sharknet.mdc.edu.