Fast Track Sharks
What is Fast Track Sharks?
The Summer Fast Track Sharks program at the Miami Dade College-Kendall Campus is a unique program designed to help incoming freshman transition to college by providing a strong academic foundation, individualized advisement, and a supportive learning environment. The program consists of once a week, weekly engagement session and two classes: Student Life Skills and Fundamentals of Speech Communication, Computers, Intro to Business or English Composition. Fast Track Sharks provides free tuition, fees, and textbooks for Florida residents, but enrollment is limited!
Students earn 6 college credits
Free tuition for Florida residents
Includes textbooks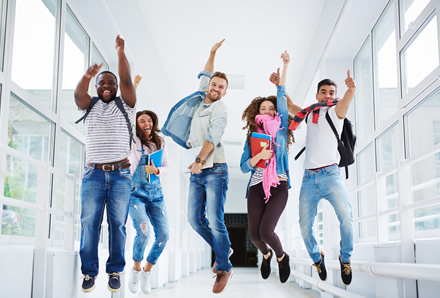 Program Eligibility
To be eligible for the Fast Track Sharks, you must complete the following steps by Tuesday, June 1st, 2021:
Complete the MDC admission application.
Have parent or guardian complete the Florida Resident for Tuition Affidavit and submit supporting documents.
Pay the $30.00 MDC Admission Application fee.
Take the Postsecondary Education Readiness Test (PERT) or the ACCUPLACER NG, if you have not taken the SAT or ACT. If you took the SAT or ACT, have your scores sent electronically to MDC. Presenting test scores is optional for public high school students, however it is strongly recommended for scholarship eligibility.
Complete the 2020-2021 and 2021-2022 Federal Financial Aid Application at www.fafsa.ed.gov
Submit Fast Track Sharks application to Student Recruitment Department at the Kendall Campus.
Deadline for steps 1-6 to be completed: June 1, 2021