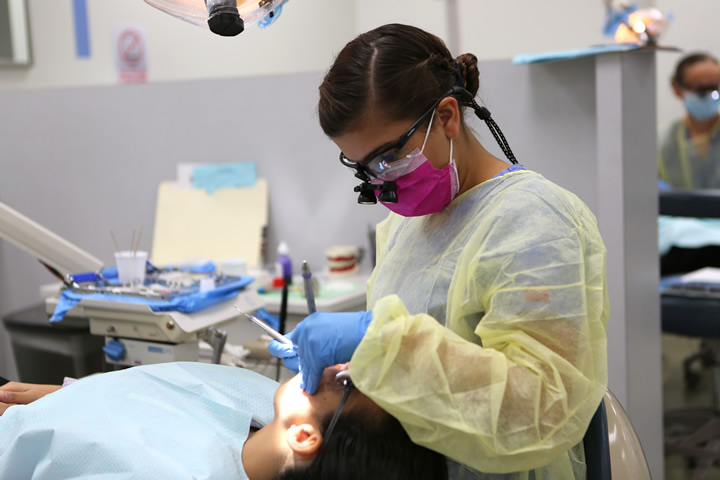 Program Overview
MDC's Associate in Science in Dental Hygiene prepares its graduates to become members of a dental health team dedicated to helping individuals maintain oral health and prevent disease.
A Dental Hygienist is qualified by education and licensure to provide direct patient care prescribed by the dentist, to remove deposits and stains from the teeth, expose and develop dental x-ray films, and perform various other preventative and therapeutic services related to oral health care. A Dental Hygienist educates individuals and groups of patients in proper preventive measures and explains the relationship between diet, smoking, general health and oral health.
Estimated Cost
Program Details
The A.S. degree is designed for students who are looking for immediate entry into a career upon graduation. Most discipline courses directly relate to the identified career area. The remaining courses are comprised of general education courses.
Areas of study include:
Pre-Clinical Dental Hygiene
Dental Anatomy, Histology and Physiology
Dental Radiology
Preventive Dentistry
General/Oral Pathology
Career Prospects
Although the demand for dental services is growing, the number of new graduates from dental hygiene programs also has increased, resulting in more competition for jobs. Candidates can expect very strong competition for most full-time hygienist positions. Job seekers with previous work experience should have the best job opportunities. In addition, new dental hygiene-based workforce models are emerging and may provide additional opportunities for dental hygienists. Students who pursue this course of study may find employment in job roles such as:
Dental Hygienist
Dental Assistants
Program Location