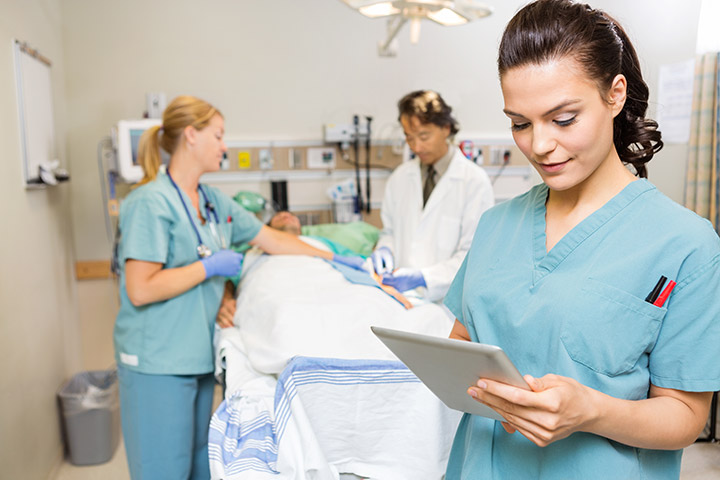 Program Overview
MDC's nursing program builds personal and professional skills needed to provide outstanding patient care. Our community health activities, clinical partnerships, and state-of-the-art Center for Learning, Innovation and Simulation ensures that our graduates are ready for real world professional nursing practice in a variety of healthcare environments.
The Benjamín León School of Nursing offers a comprehensive program of study leading to an Associate in Science Degree in Nursing through several options (Generic, Transition and Accelerated).
Upon completion of any of the Associate in Science Degree in Nursing program options, graduates are eligible to apply for the National Council Licensure Examination for Registered Nurses (NCLEX-RN). The Florida Board of Nursing is the state agency authorized to determine eligibility to take the NCLEX-RN for licensure as a registered nurse. For licensure requirements, refer to sections 464.008 and 464.009, Florida Statutes (F.S.), Rules 64B9-3.002 and 3.008, Florida Administrative Code (F.A.C.).
Program Details
This program provides course work in a number of areas.
Nursing Skills
Health Assessment
Pediatric Nursing
Obstetrical Nursing
Psychiatric Nursing
Math and Pharmacology
Professional Nursing Leadership
Community Health
Medical Surgical Nursing
Program Course Lists
Career Prospects
Nurses are employed in a range of health-related fields in addition to direct patient care.
Acute Care
Ambulatory Care
Mental Health
Rehabilitation
Emergency Care
About the Associate in Science in Nursing (ASN) Program
The Associate in Science in Nursing is designed to prepare students for immediate employment. Credits earned for courses in the ASN program are acceptable towards upper division colleges should you decide to pursue a four-year degree.
Off Campus Instructional Site
Classes for the Generic Full-Time option of this program are held at MDC's Medical Campus, Homestead Campus and at Baptist Hospital. Classes for the Generic part-time option are held at the Medical and Homestead Campuses. All other program options are taught solely at the Medical Campus.