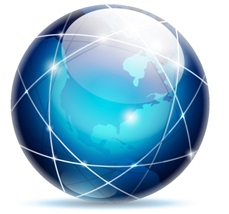 The Office of Information Technology (OIT) of Miami Dade College develops and maintains a modern information technology environment in support of MDC's vision for excellence in teaching, outreach, and lifelong learning.
OIT provides a consistent and coherent interface to the State and other external constituencies with regard to the College's information technology policies and services. It provides the College's senior leadership strategic recommendations in areas that involve information technology.
In addition to facilitating and coordinating information technology activities among MDC campuses, OIT also hosts an array of enterprise services, oversees the implementation of information security across the College, and manages all IT related contracts and licenses.
The Office is led by the Vice Provost for Information Technology and Chief Information Officer. The Vice Provost's portfolio includes IT strategic planning, governance, policies, portfolio and project management, government and partner relations, contract and vendor management, and college-wide initiatives to support the missions of the College.
---
Adobe Creative Cloud for Staff/Employees
The Work At Home (WAH) licensing for Creative Cloud that is still available for MDC faculty and staff, but it is no longer offered as a separate fee-based subscription through OnTheHub. Under the recently renewed Adobe contract, each staff member and faculty member will be allow to activate Creative Cloud on up to two machines by login in with their MDC email address - one of these activations can be for a personal machine. For access to the software, please contact your campus CNS department.
After you have been granted access, please follow the below instructions to install the software in your personal workstation.
Instructions