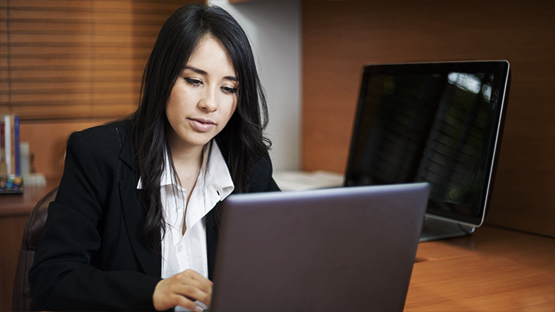 Program Overview
The Translation-Interpretation Studies program in Spanish prepares Spanish/English bilinguals with the skills necessary to work as translators and/or interpreters.
MDC's Eduardo J. Padrón Campus offers courses leading to an Associate in Science (A.S.) degree and two certificate options in Translation and Interpretation Studies in Spanish/English. Please note that the Haitian Creole option is not currently being offered.
Program Details
The Translation and interpretation Studies program prepares students for industry certification exams and eventual employment in a profession that is in high demand here in South Florida as well as nationwide.
Interpretation
- the program focuses on teaching student the three modes of interpretation: sight translation, consecutive interpretation and simultaneous interpretation. To master the three modes of interpretation, students will learn listening, memory, and translations skills as well as techniques for taking notes, public speaking, and compiling glossaries. Interpretation students can specialize in conference, medical or legal interpretation.
Translation - computer-assisted translation is a required, complementary component of translation training, broadening the scope of translations and further improving their quality. Presently there are computer programs in the market specially designed to produce high-quality, timely translations in a cost-effective manner. Students will learn how to use these tools to develop the skills required for the profession.
Other areas of study include:
Code of professional conduct for court and medical interpreters
Medical Translation
Financial and Business Translation
Legal Translation
Proofreading and editing
Terminology Management
Admission Requirements
Proficiency exam in English and Spanish
Basic computer skills
Career Prospects
Qualified professionals may find employment in a number of situations such as:
Courthouses
Hospitals
Government agencies
Translation and interpretation agencies
Telephonic interpretation companies
Multinational corporations
Software companies.
Program Location