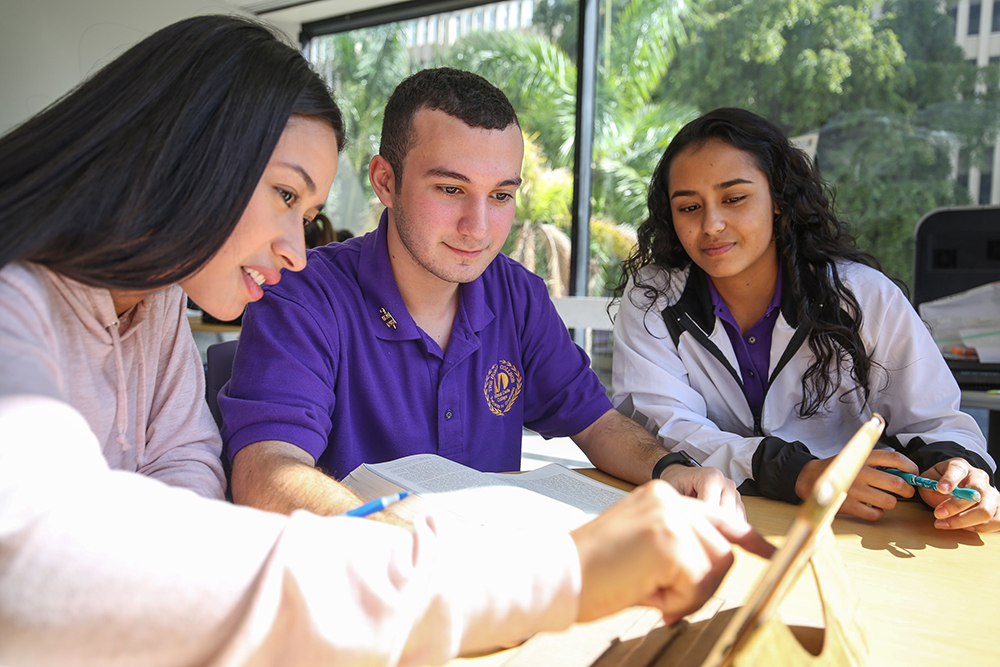 The Cohort Method
Available at Kendall, Padrón, North and Wolfson campuses, The Honors College uses the cohort method of learning in which students are grouped with peers who will progress through the core program with them. Our students empower each other to reach a higher level of personal and academic growth. Dedicated faculty teach the core courses designed to prepare you to transfer, compete, and succeed at some of the most prestigious universities in the nation.
Individualized Guidance
The Honors Director meets with each Honors Fellow on their campus every semester. Even though your plan may change over the two years as you learn more about yourself and the world, having an experienced guide, who gets to know you very well, will ensure you never lose sight of your ultimate goals.