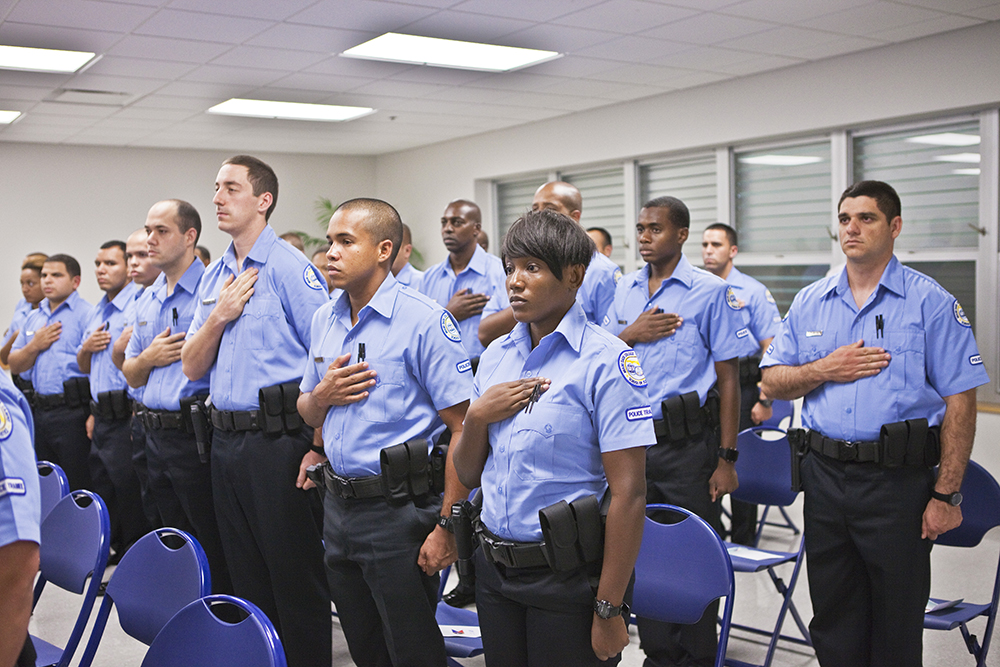 Florida Law Enforcement Academy
Program Code: 57022

The Full-Time Basic Law Enforcement Academy runs for approximately 6 months, Monday -Friday, 8:00 AM to 5:00 PM. Class hours do change during the training to achieve certain objectives. Vehicle Operations and Firearms training is scheduled between 2:00 PM and 10:00 PM.
The School of Justice conducts a Part-Time Basic Law Enforcement Academy runs for approximately 9 months, Monday -Friday from 6:00 PM to 10:00 PM. The cost andrequirements for this program are the same as the Full-Time Academy.
Both full time and part-time programs deliver 844 hours of Basic Law Enforcement Training.
FREE VOUCHER FOR LAW ENFORCEMENT EXAM
MDC's School of Justice Students completing the Florida Law Enforcement Academy program may obtain a free Pearson VUE voucher to cover the fee for the Law Enforcement exam!
To qualify for this incentive, students must meet all of the following criteria:
Be a first time test taker
Be scheduled by the MDC North Testing Center Staff
Exam must be taken within 30 days after graduation
Exam must be taken at the MDC North Campus Testing Center
*Exceptions for taking the test at another MDC test site will be processed on a case by case basis.
Retakers can opt for a discounted voucher with a fee = $70 ($100 regular price). The exam is purchased through Testing and Assessment at OneTesting.
For more information, please contact:
North Campus Testing and Assessment
Email:
rjeansim@mdc.edu
Phone: 305-237-1015
Room:1160