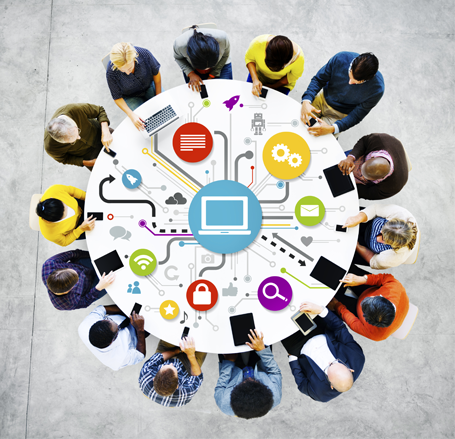 MDC Online
MDC Online has provided award winning online credit courses to students since 1997. The online courses and programs offered by MDC Online are an excellent alternative to classroom-based instruction for the students of Miami Dade College. We take pride in a diverse community of engaged, mature students.
Our online courses use a learning management system (LMS) called Blackboard Learn and the internet to deliver instruction and to support class work. Our courses use the latest interactive technology, and provide forums for group study and support. While online courses do not require time on campus, the courses are equivalent to face-to-face courses, meeting the same competencies and learning outcomes. Students can take one course or pursue an entire two-year or four-year degree through MDC Online. MDC Online's course offerings and degree programs allow you to maintain your personal and career schedule while earning the same regionally accredited degree that a student at our MDC campuses are awarded.
At MDC Online, a staff of technical and functional professionals supports the development of new online courses, the teaching of existing online courses, the students in online courses, and the technology used in these courses.
Miami Dade College Accreditation
Miami Dade College is accredited by the Southern Association of Colleges and Schools Commission on Colleges to award associate and baccalaureate degrees. Contact the Southern Association of Colleges and Schools Commission on Colleges at 1866 Southern Lane, Decatur, Georgia 30033-4097 or call (404) 679-4500 for questions about the accreditation of Miami Dade College.
For more information, visit MDC's Accreditation page.